Crimea Beach Party: Impact
Now that it's October and the summer looks like it's actually over, it's time for the sun to set on our Crimea Beach Party campaign for this year.
So if you didn't manage to get your Kerch Bridge on Fire socks or Hawaiian shirts before they sold out, just know that you can count on the Crimea Beach Party every summer like it's a Fast and Furious movie (written and directed by Budanov).
Let's recap what we achieved this summer with the Crimea Beach Party.
First, our goal with this collection was simple – to share the message far and wide that Crimea is Ukraine.
To do this, we started our planning last summer, and eventually manufactured all this clothing (except for the HIMARS swim shorts) with our trusted suppliers across Ukraine.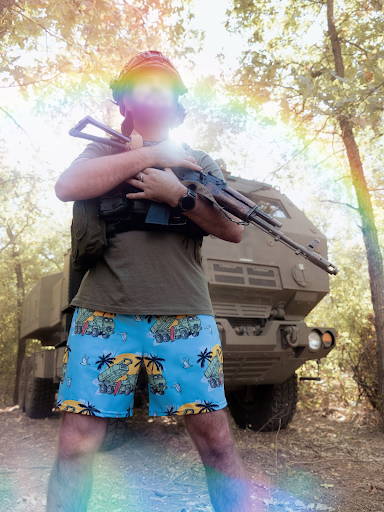 In July, as we launched the Crimea Beach Party on our site, we also got some friends to help put up Crimea Beach Party billboards outside the NATO summit in Vilnius.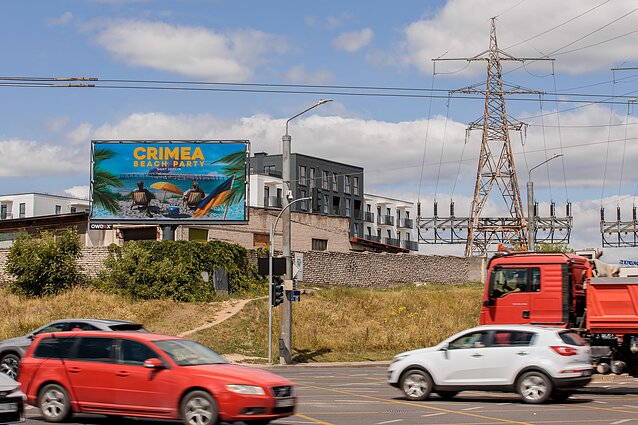 We figured it would help our message resonate with the kinds of people who can definitely help the Armed Forces of Ukraine make the beach party a reality one day.
Finally, over the course of the campaign, we were able to donate and raise $34,754 in total through our platform.
This amount came from the clothing collection profits, the Saint Javelin Statue SIlent Auction held at the Ukrainian Culture Festival on Bloor Street in Toronto, and the Saint Javelin after party that took place during the same festival.
Breakdown:
Crimea Beach Party Collection: USD $8,000
Crimea Beach Party tickets: USD $3,000
Bloor Fest Statue Auction: USD $23,062
Saint Javelin After-party: USD $3,692


TOTAL IMPACT: USD $34 754
The money raised through the sales of the Crimea Beach party tickets has been donated directed to the Ukrainian Special Operation Forces (SSO), who constantly participate in operations aimed at the liberation of the Ukrainian Peninsula. The rest of the collected funds have been donated to the Unite with Ukraine initiative by the Ukrainian World Congress to support their coordinated effort in Territorial Defence Forces with high-quality tactical medicine items. Through our collaboration, we're proud to directly support those who risk their lives to return Ukraine's sovereignty.. Follow us on social media to see visual reports on our joint deliveries to the Ukrainian defenders.
Thank you for your continued support throughout the Crimea Beach Party campaign. Your contributions make a genuine impact in the lives of people who need it the most.
---
---