$103,121 Raised for Quality Tactical Medical Supplies for Ukrainian defenders and Paramedics
Independence comes at a price. Ukrainians are paying for it with their lives, a currency that can never be replaced. We want to help them alleviate that cost by investing in the most crucial lifeline supplies on the frontlines – high-quality tactical medical items. For the 32nd Ukraine Independence Day, Saint Javelin joined forces with the Unite With Ukraine initiative by the Ukrainian World Congress and organized the Independence Lifeline fundraiser. Thanks to our amazing community, we were able to raise $103,121 through direct donations and a special Javelin Table auction.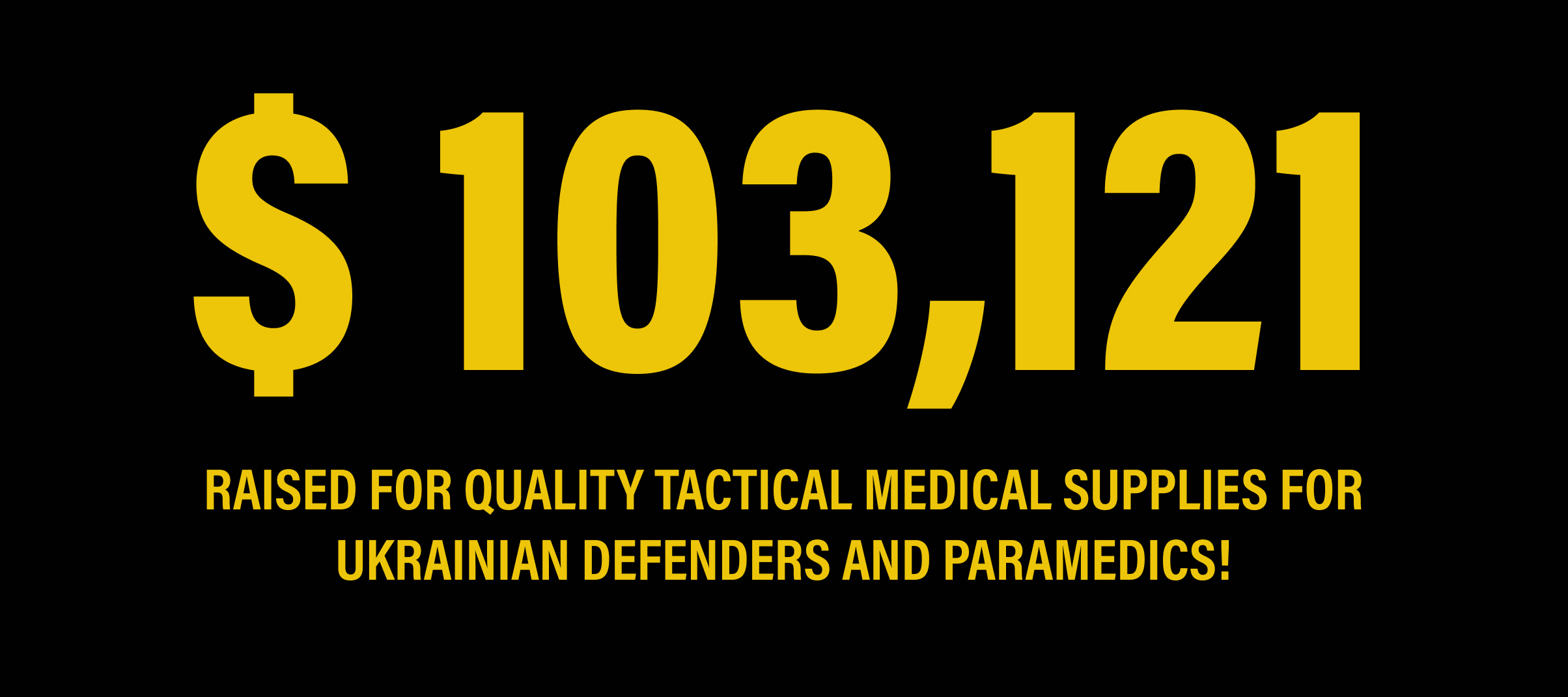 Why are the tactical medical needs now more than ever in Ukraine?
Counteroffensive operations differ strategically and have a significant human cost. The forces on offence will typically see a higher volume of wounded, resulting in a much greater need for proper tactical medical supplies. The supply of appropriate and high-quality tactical medical equipment in Ukraine is now at a critically low level. With recent revelations of Chinese, Turkish and other counterfeits of TCCC-certified supplies being imported and distributed to the soldiers, it has become apparent that this sphere has been neglected, abused, or mishandled by some international and local organizations responsible for supplying the Armed Forces.
The difference between high-quality and cheap supplies is literally a matter of life and death. Providing soldiers with a sub-par quality IFAK creates a false sense of security. If a casualty occurs (let's take an example of a massive hemorrhage, the number one cause of death on the battlefield), they are going to believe that the components in their IFAK can prevent them from dying. Even if the soldier is properly trained and knows how to use every item in their IFAK, if the consumables are cheap, counterfeit or not certified, they will not stop the blood flow and the soldier will succumb to his/her injuries. Giving someone cheaper or bad-quality tactical medical supplies is not just worthless, it's criminal.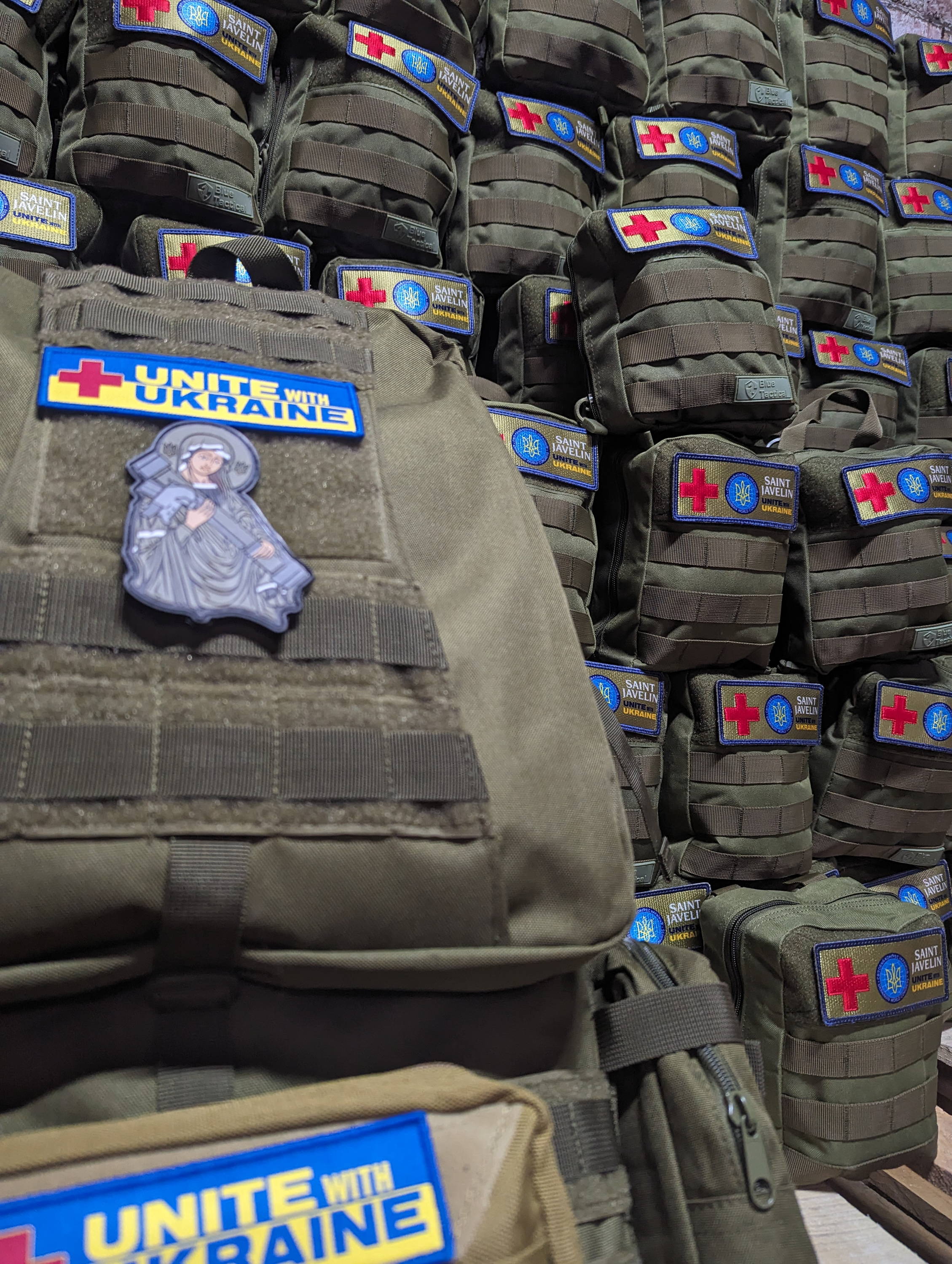 No compromises on quality
The Ukrainian World Congress as part of its Unite with Ukraine initiative has been providing Ukrainian combat medics and defenders with tactical medical supplies under their "NO COMPROMISES" motto for the past 18 months. They make sure all supplies (such as IFAKs and others) are at minimum NATO Standard and all components certified by the TCCC or other international authoritative bodies. Thousands of lives have been saved simply because the paramedics they work with had the proper equipment in their hands in a moment of need.
The organization caters to the needs of every medic and structure they work with, which require specific supplies which suit their specific tasks and operational landscape. For example, if hard stretchers are useful for a soldier of the Territorial Defense brigade in Bakhmut, they might be completely useless for someone who works with Ukrainian Defence Intelligence in Kherson. The Unite with Ukraine's coordinator's job is to differentiate and find perfect solutions, curtailed to every medics or defender's individual needs.
High-quality tactical medical supplies cost more compared to dangerous counterfeits. However, it cannot be compared with the cost of Ukrainian lives. Donate here.
---