How do you take a sticker and turn it into the next Patagonia?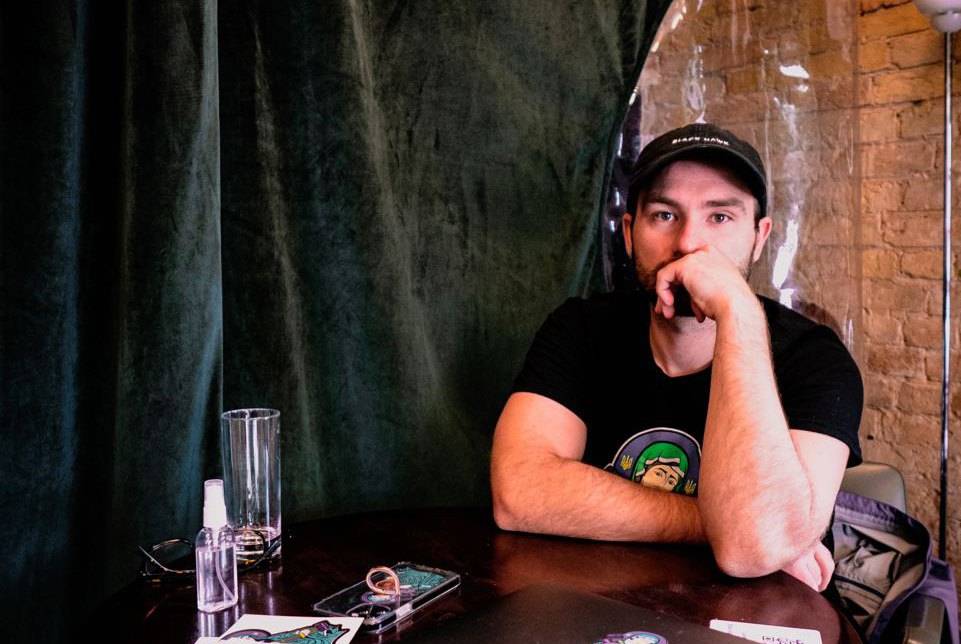 I'm writing this from the same table that I remember packing the first Saint Javelin stickers. 
On February 15th 2022, I brought 100 of those stickers home, put a picture of them up on Instagram, and had no idea what the hell I had just unleashed.
A few days later, I remember pacing nervously back and forth around this table, as my fiancee tried to calm me down and reassure me that, actually yes in fact, there was a way we could pack 1,000 orders of stickers ourselves, and she would help me figure it out.
She did help me, alongside a small army of volunteers who gave their time, and energy, to this thing that almost came out of thin air.
Early on, I remember thinking that I had to figure out a long-term plan for this. It was my responsibility to make sure that Saint Javelin wasn't just a flash in the pan, and that's why I have taken the role so seriously. It became my life on the day it started. I try to approach what we do with the grit and persistence that the people we support have shown throughout the last two years.
I also tried to think very big, even though I had literally no idea what I was doing when it came to producing clothing. All I knew was that I liked the kind of brands that stood for something, like Patagonia with its environmental commitments, so I kept repeating to myself and to our team that we could build something like Patagonia but build it in and for Ukraine.
Everyone on our team makes fun of me for repeating the Patagonia analogy, but I always wonder, why couldn't we do that?
So far, it's been an incredibly steep learning curve, and I appreciate every single person who has stuck through each step with us. When we began the process to produce our first run of t-shirts in Ukraine, it was still early spring 2022, and the russians had just retreated from the outskirts of Kyiv. I had gone to Kyiv to figure out how we could actually manufacture the Saint Javelin items in Ukraine.
One of the first people I met was someone completely unknown to me, a man from Kyiv named Oleksandr, who had reached out to me on Instagram and wanted to gift me one of the hats he makes in Dnipro. He told me that he used the Saint Javelin symbol on his Instagram every night as a beacon to tell his friends and family who follow him that he had survived the day and he was going to sleep.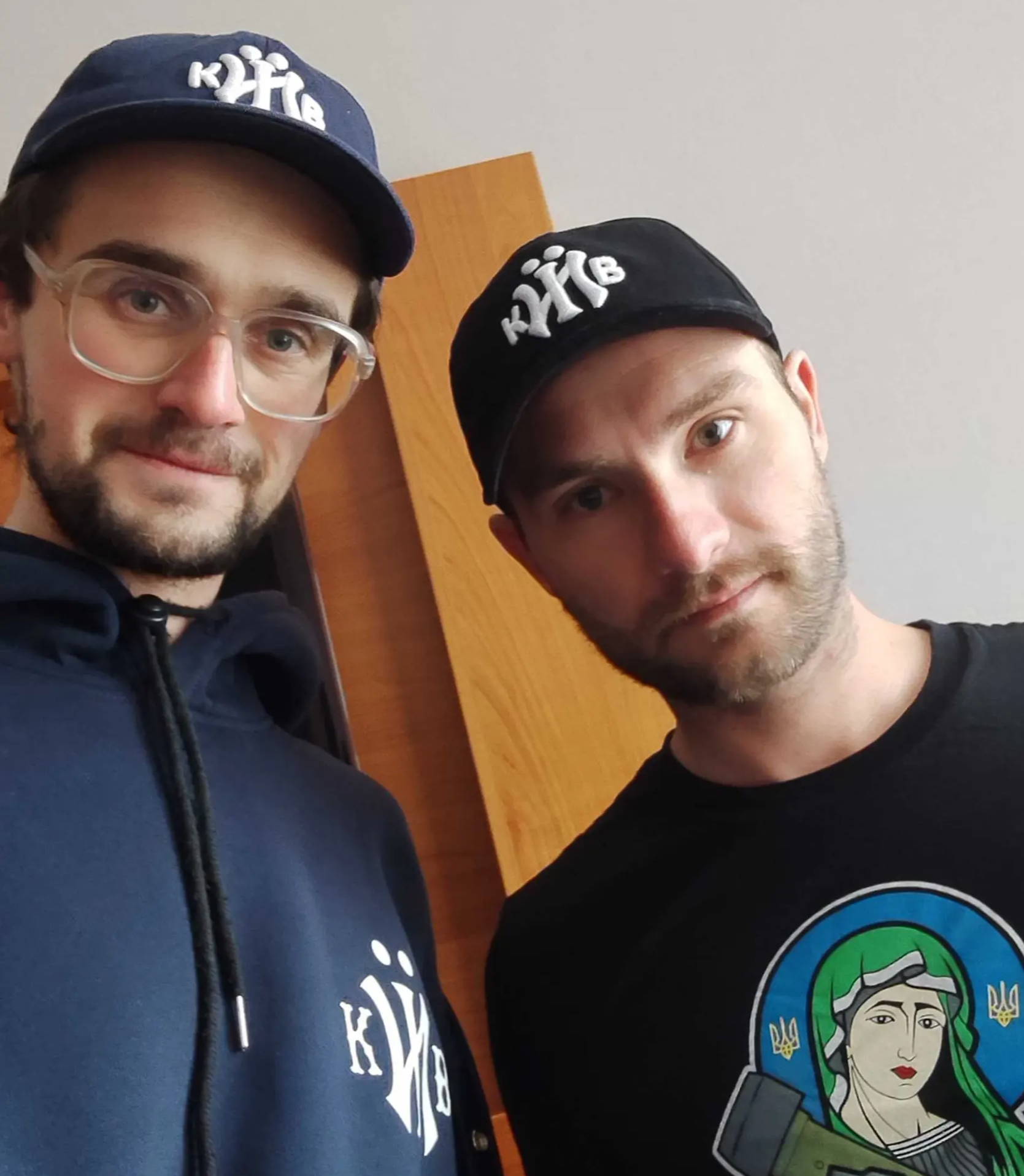 Since that day, Oleksandr and I have worked together every single day. He became our production manager in charge of everything we do across Ukraine. He's the man that gets your Saint Javelin shirts made in Dnipro, your Saint Javelin socks made in Lviv, or your Crimea Beach Party Hawaiian shirts made in Kharkiv. He was even able to get a special exemption to leave the country for a few days and go to France in February to help source better textiles for us to use in our Defender collection production.
[Read more about our fabric sourcing]
Together with the rest of our team, we've worked relentlessly to build a foundation for production in Ukraine that can last long-term. We've created enduring relationships with people and suppliers across the country who help us make these things available to you, hopefully for many years to come.
I've also made it a point to myself to test our quality every day by wearing a piece of Saint Javelin clothing every single day, and I have done that ever since we started producing our own clothing. Whether it's a hat, or socks, or a t-shirt, a sweater, or a new sample we're testing, I make sure I test everything myself, and know I'm happy with it, but also think of ways to improve it.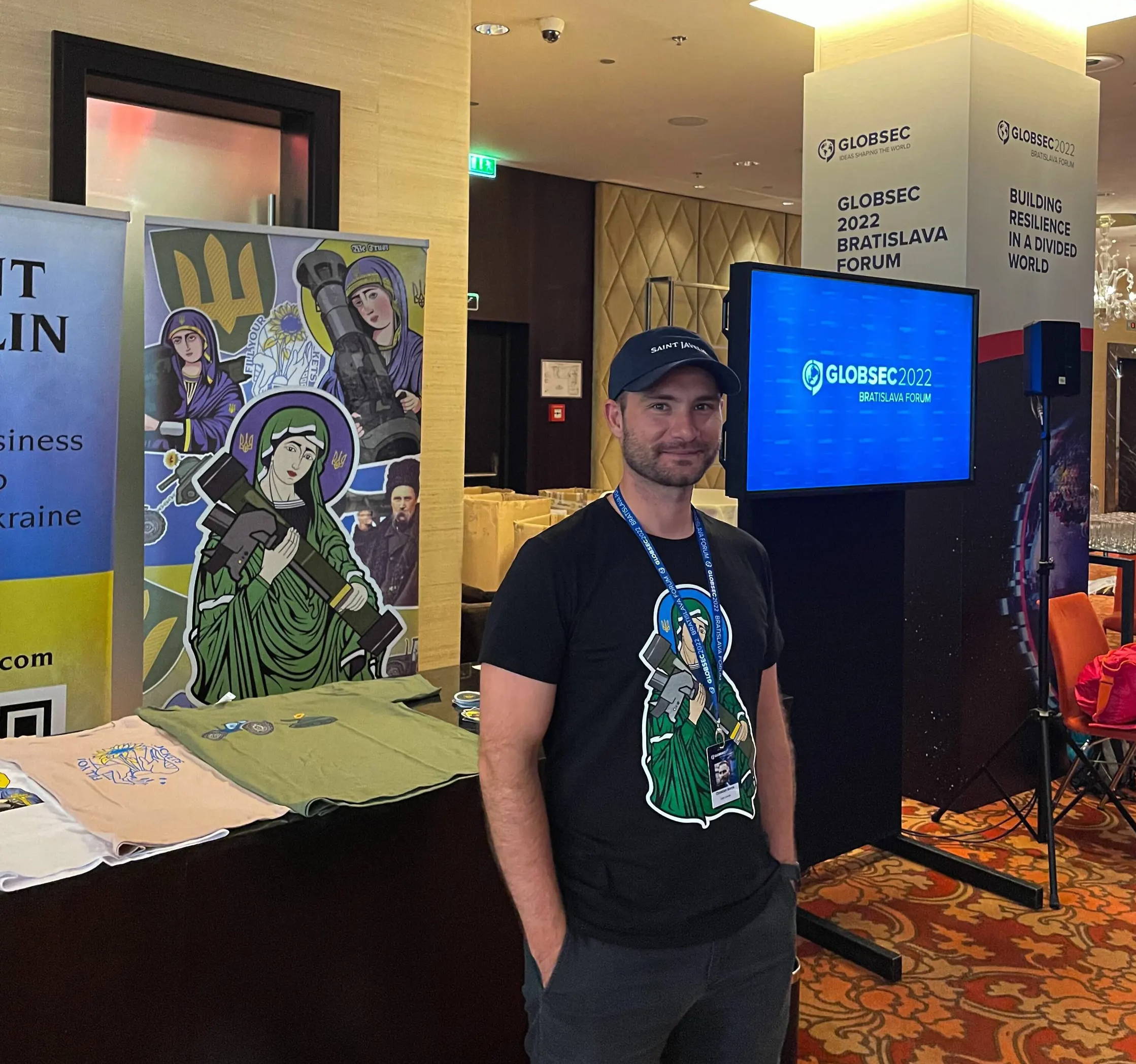 The lessons have been really hard so far, with many, many unexpected fuck ups on my part. We've had to overcome so many delays, logistical mistakes, uncontrollable issues with importing and exporting at the borders, etc.
This collection has been the most difficult in many ways. It's taken the longest to conceptualize, it's also been the most difficult collection for which to source textiles, and this one has had the hardest learning curve when it comes to the intricacies of production.
But it's all because we wanted to aim for the highest level of quality we've ever achieved.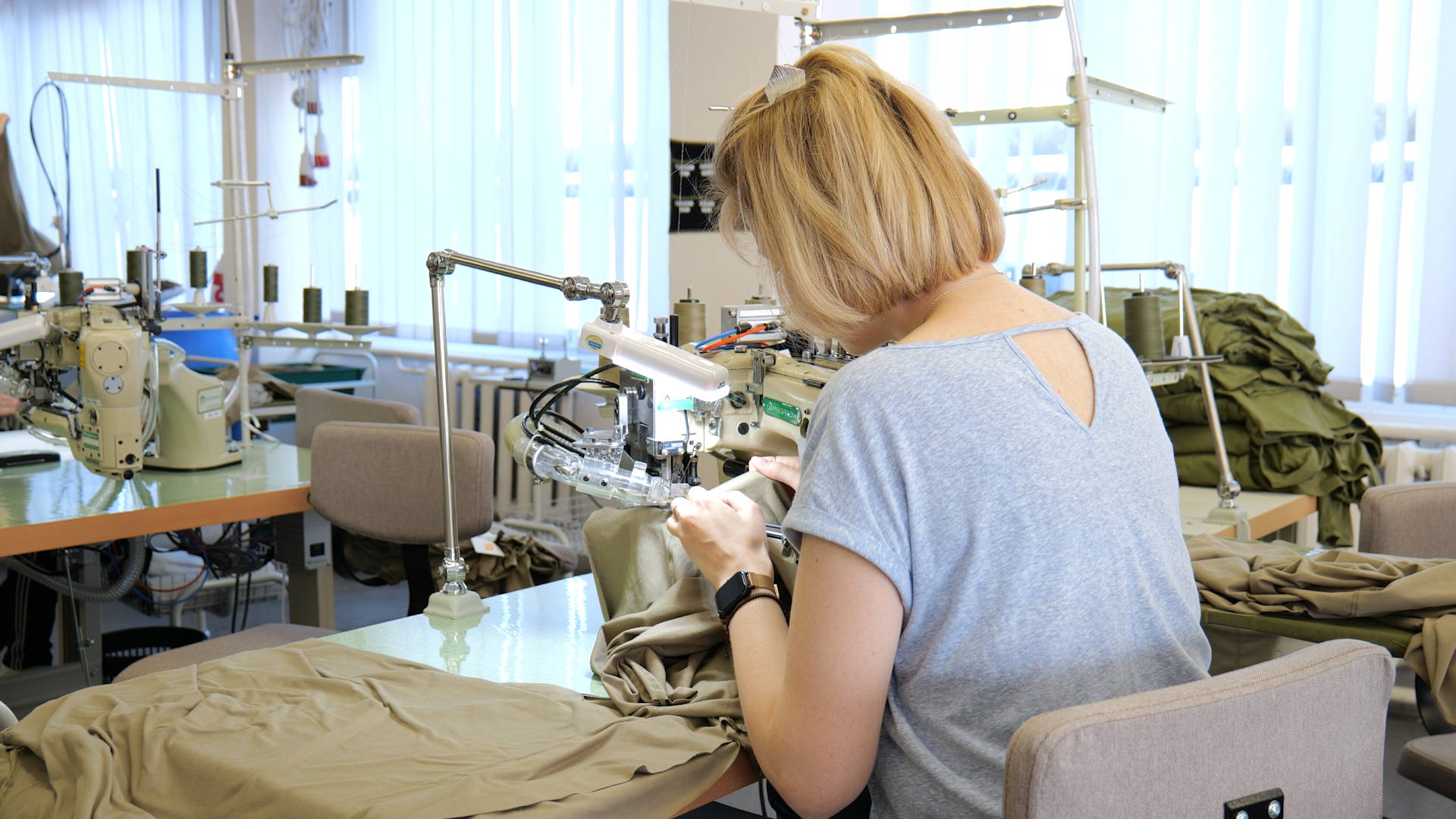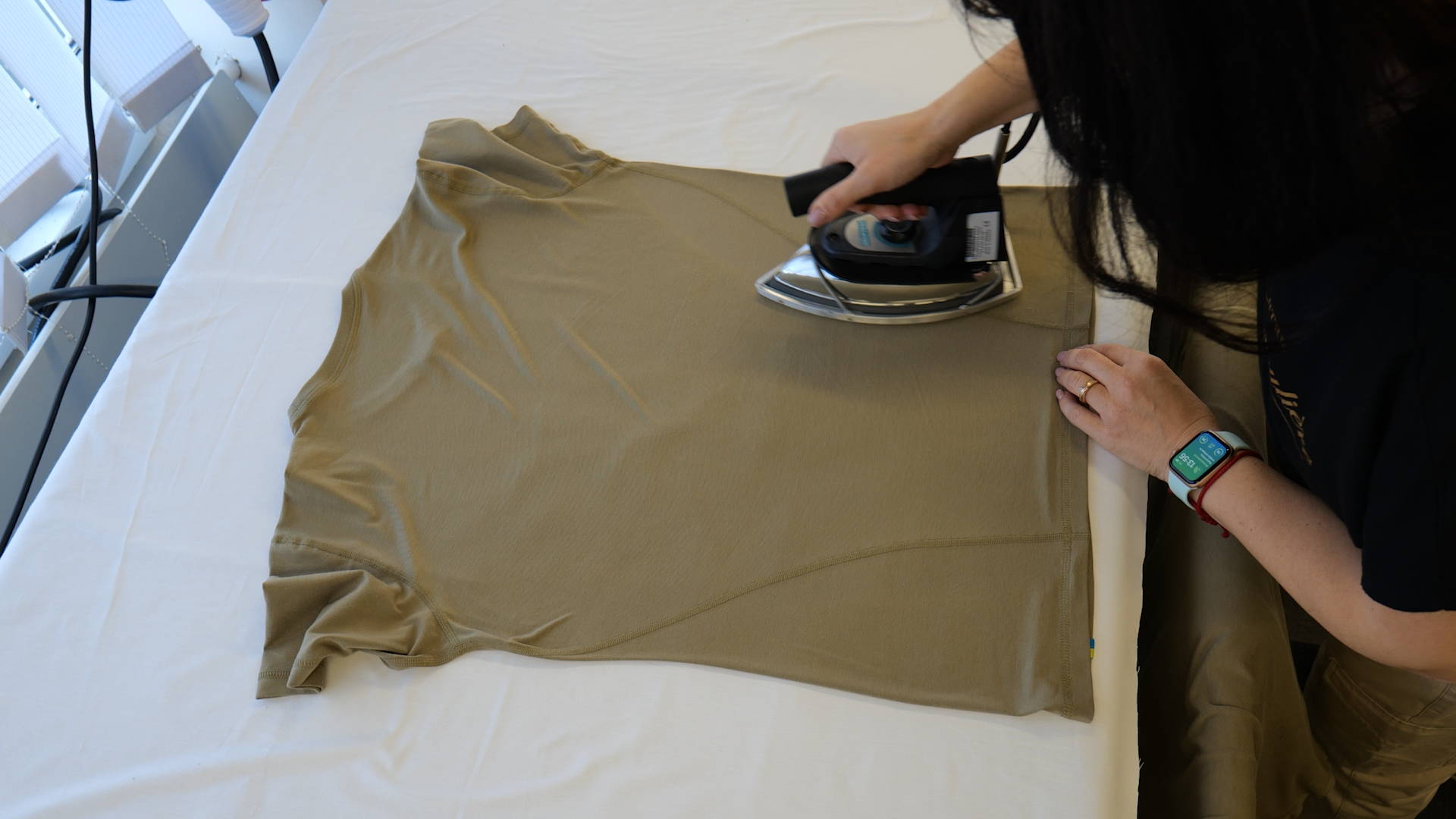 The Defender collection came together in a few different ways.
First, it started after we dropped our "Khaki Green" Saint Javelin shirt, and although it was a success, I thought we could make much better shirts if we put more thought into it.
I started to think about how to find better material, and I realized that I had several t-shirts at home that an old friend had made before he went off to do a masters in sports product design. I've had those shirts for 15 years, and they're still in excellent condition, and still the most comfortable shirts I own.
I asked him to help me track down the materials he used, and after searching for a while, we figured out where to get that fabric. During that time, we also had many active duty soldiers, reach out and tell us that they'd love to wear the Saint Javelin shirt under their uniform if we could get the right color, so we figured out how to dye that exact fabric in the US Army's regulation Tan 499 color, and then we brought it to our team in Dnipro to work their magic.
All the while, during our "Winter is Coming" campaign last year, Oleksandr and I made a decision to use our network and our resources to produce thousands of units of fleece jackets, balaclavas, beanies, socks and more to donate directly to Ukrainian soldiers.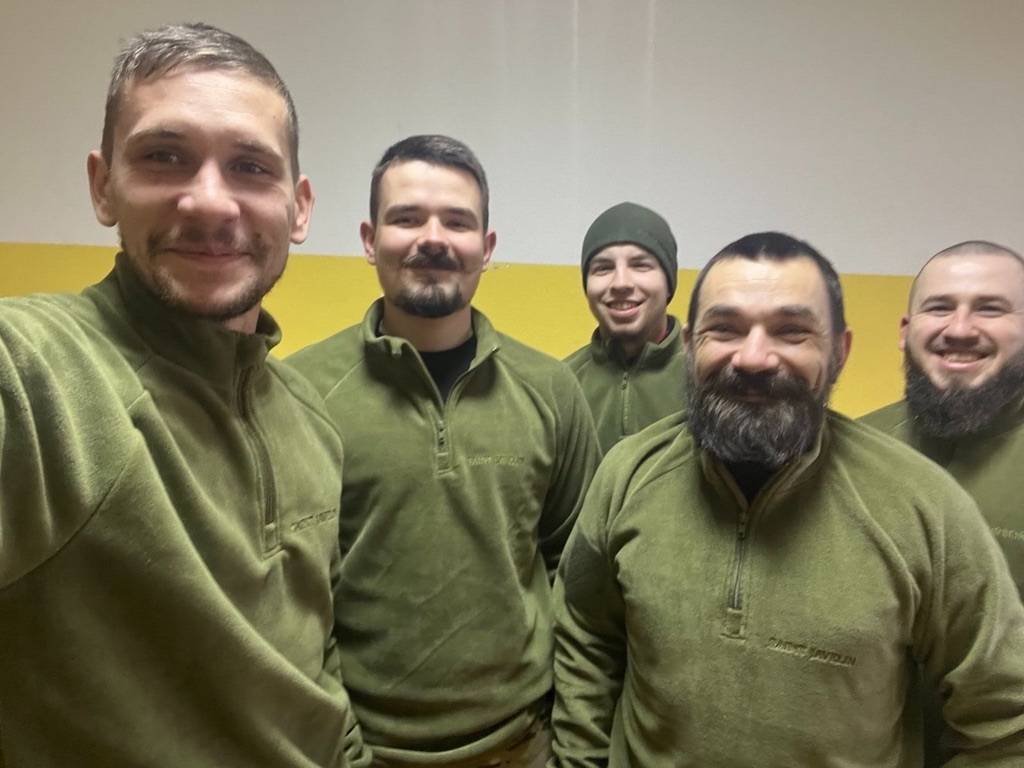 The servicemen and women we donated that clothing to shared their suggestions on what we could do to improve the items. Their feedback led us to the idea to build a flagship Saint Javelin fleece quarter zip, which we could add into our permanent lineup.
I also made sure to wear those items myself all winter last year because I wanted to know that we were making good quality winter clothing. I wore them out to go backcountry hiking and cross-country skiing on the coldest stretch of weather last February when temperatures hit -44 Celsius.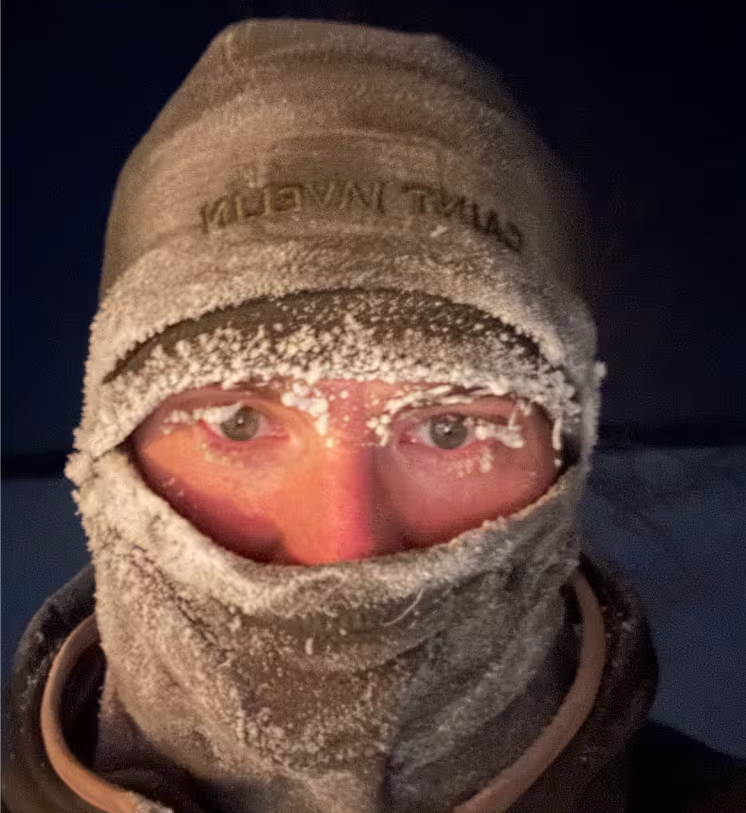 Since February, I've tried and tested every single one of the products that we're releasing in this Defender collection, and I can guarantee you that this is a whole new level of quality for Saint Javelin. I know these will become some of your favorite pieces of clothing you own.
So, if you've liked our stuff so far, please join us on this journey as we continue to try to create a line of products focused on quality and longevity.
---