The Defender Collection: Choosing the Best Fabrics for Our New Made in Ukraine Line
When Saint Javelin started on February 16th, 2022, we never could've imagined what it would become. For all of us, it's been the most important work of our lives, and every time we see you guys wearing our t-shirts, hats, flags, pins, and more, it means more than you know.
Last year, we started to think about what Saint Javelin could evolve into so that it wouldn't just fade away as a "meme campaign" and we decided to think big.
We decided that we wanted to try to build something special and sustainable that could last for decades, and build it all in Ukraine. We thought that we could build something like Fjallraven, or Patagonia, but inspired by, and designed for the heroes in Ukraine.
To that end, last winter, we started to produce clothing for defenders across the front line, and we donated it all to them. We gave them thousands of fleece jackets, balaclavas, beanies and socks to help them through the brutal winter, and then this spring, we asked for their feedback on what they liked, what they didn't like, and what we could improve to make that clothing better.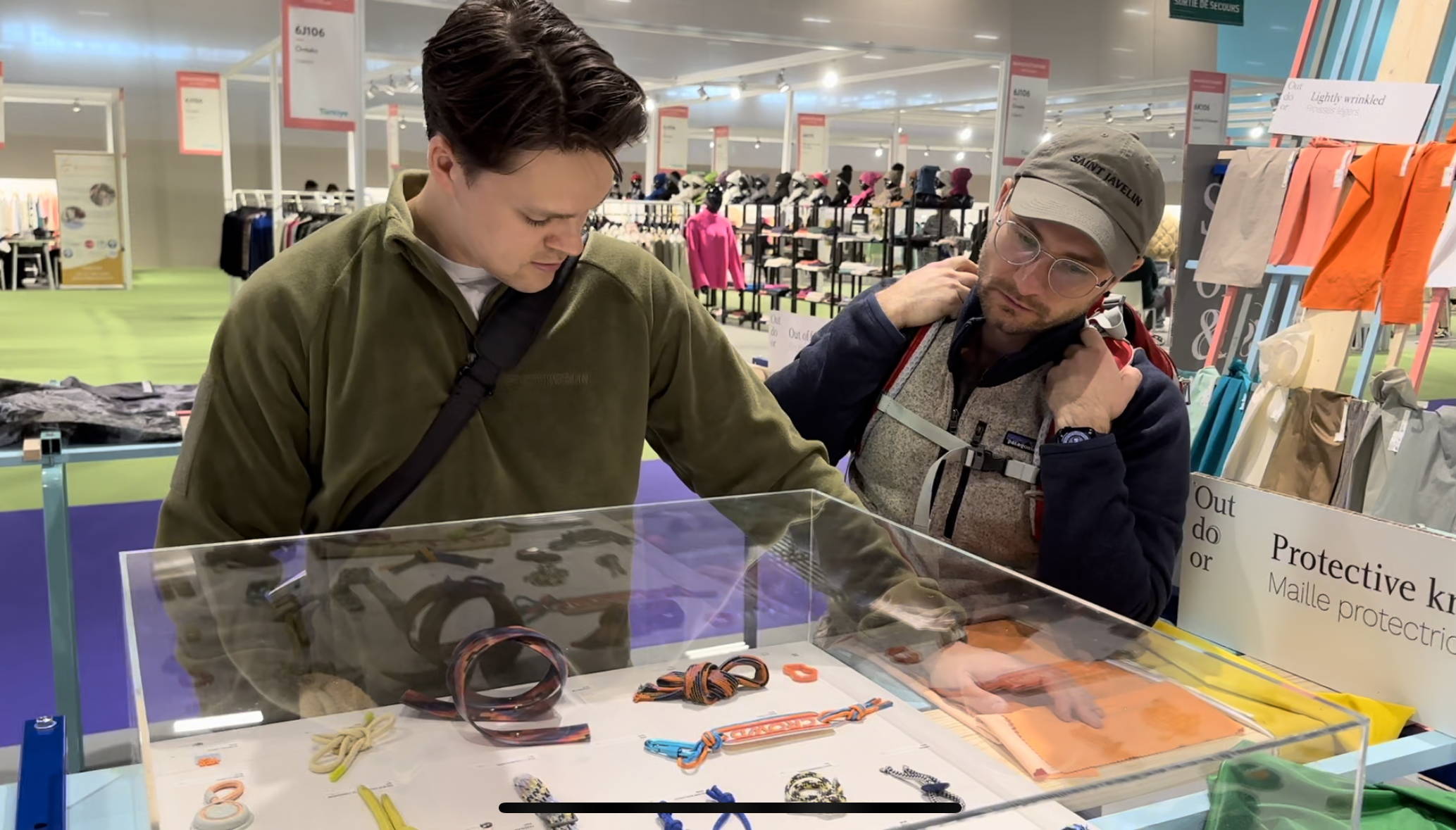 Saint Javelin's Operations Manager Luke and Founder Christian Borys looking at clothing accessories.
We went on our own mission to select the right fabrics, the right zippers, the right materials that would help us produce the type of quality clothing that compares to legendary outdoor brands. For our team, it meant dedicating ourselves to rigorous supplier research, sample testing, and deep dives into the world of textiles to identify the ideal materials for our core collection pieces – t-shirts, hoodies, and a mid-layer fleece quarter-zip. It became abundantly clear that our clothing had to rise to the same high standards as the remarkable individuals who inspire us, and represent their core values of courage, grit, strength, resilience, and bravery.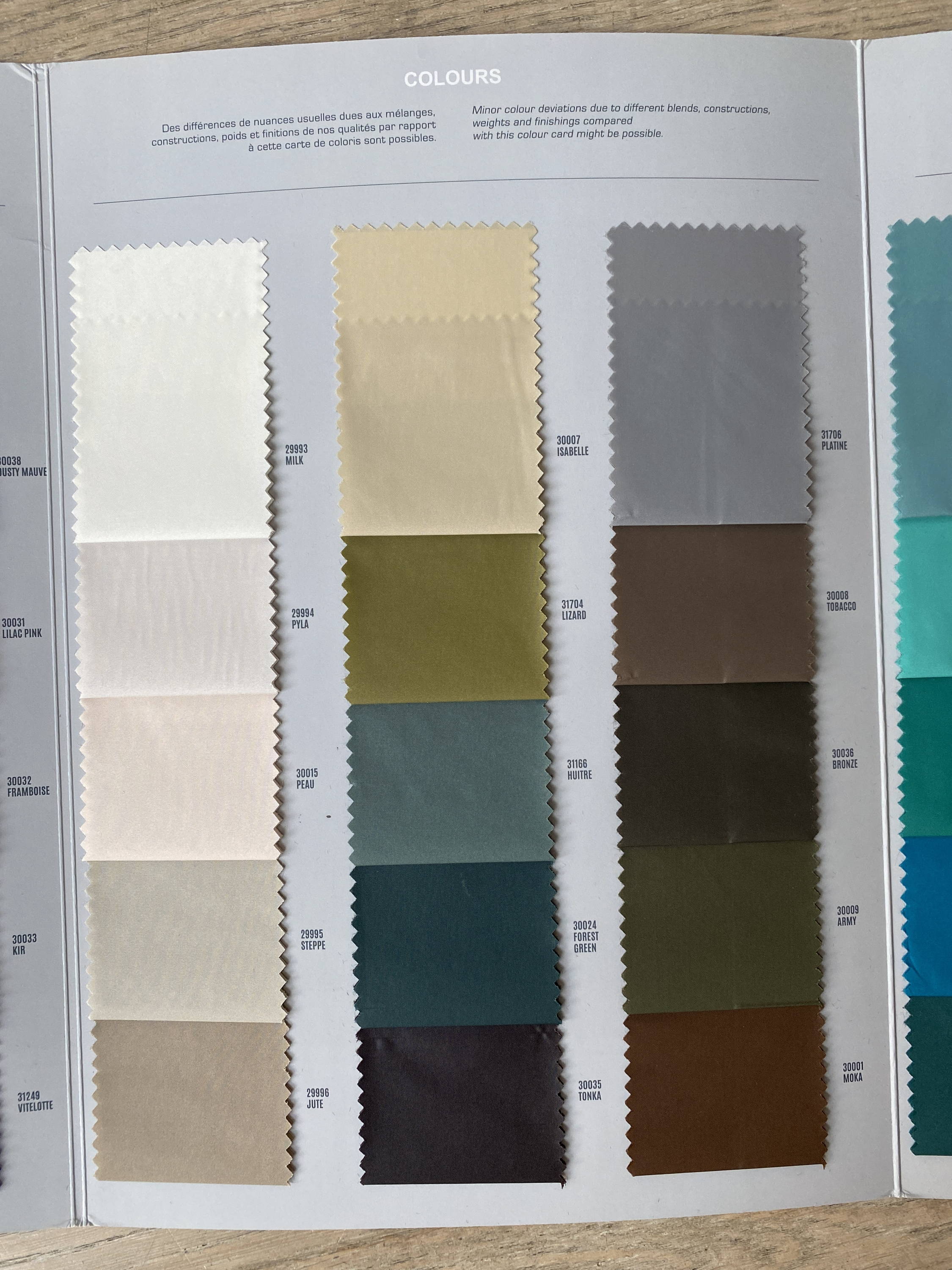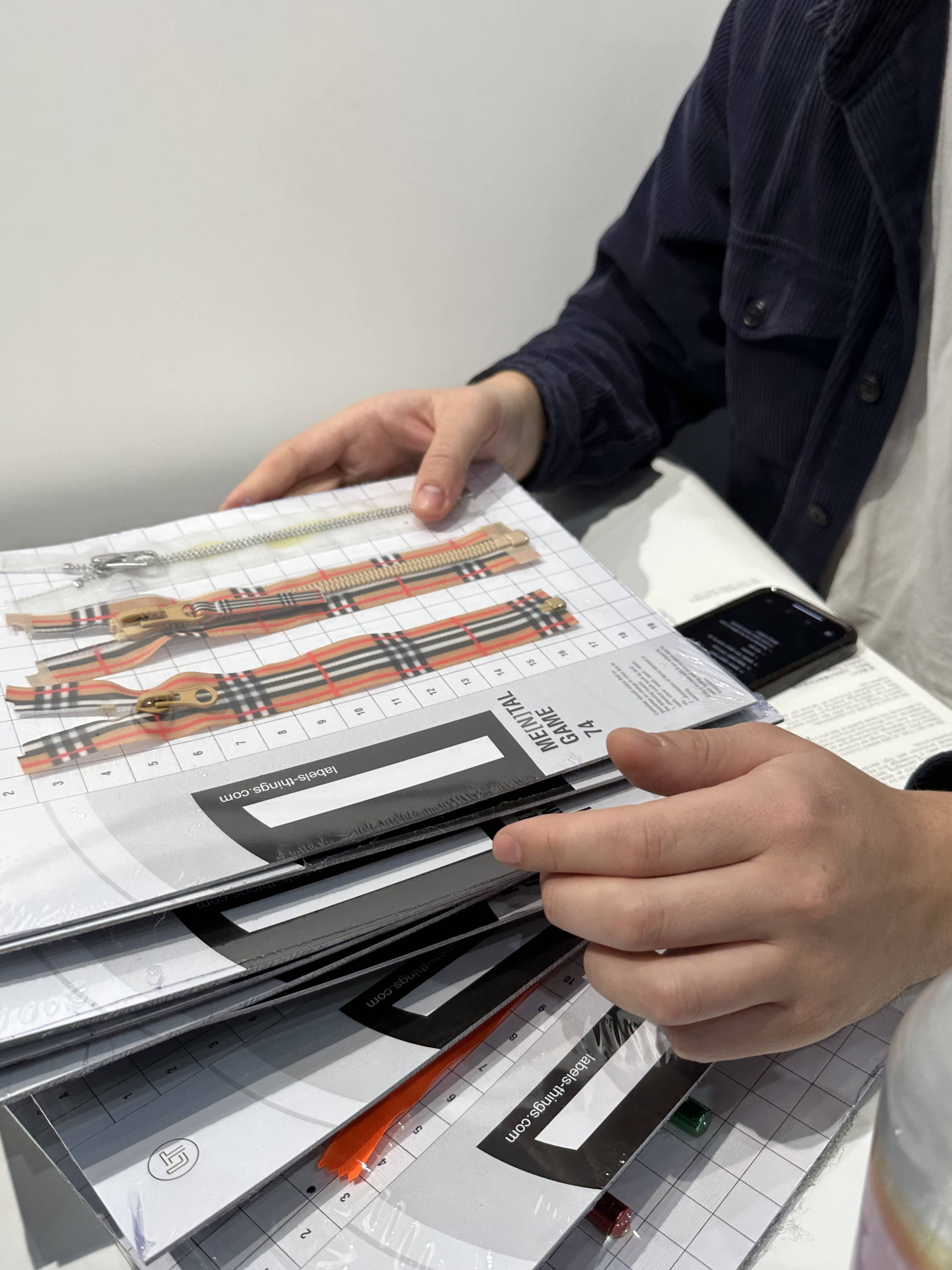 Some fabric and zipper samples we looked at.
"We wanted our clothing to literally embody the values of resilience, strength, and grit so our goal was to produce clothing that you could rely on for years. To that end, I reached out to a friend who works in sportswear because he gave me a few t-shirts about 15 years ago that I still wear all the time. Not only have they lasted nearly two decades, but they are incredibly comfortable. They are simply the best t-shirts I've ever had, so he helped me track down the raw materials he used, and we were able to re-produce thousands of those shirts, alongside new fleece jackets, hoodies and more with our team in Dnipro. It took a long time, and it wasn't simple, but I can confidently say this is the best clothing Saint Javelin has ever made," – Christian Borys, the founder of Saint Javelin.
Saint Javelin's team looking at the fabric samples.
For our hoodies, our Production Manager Oleksandr Nesterchuk selected fabric that has proven its quality and durability in real-world conditions.
"This fabric is extremely cozy and soft, but it is also thick enough to hold the defined shape of an item. It helped several friends of mine stay warm during cold nights in the bomb shelters and trenches, so I can really attest to its quality," – Oleksandr says.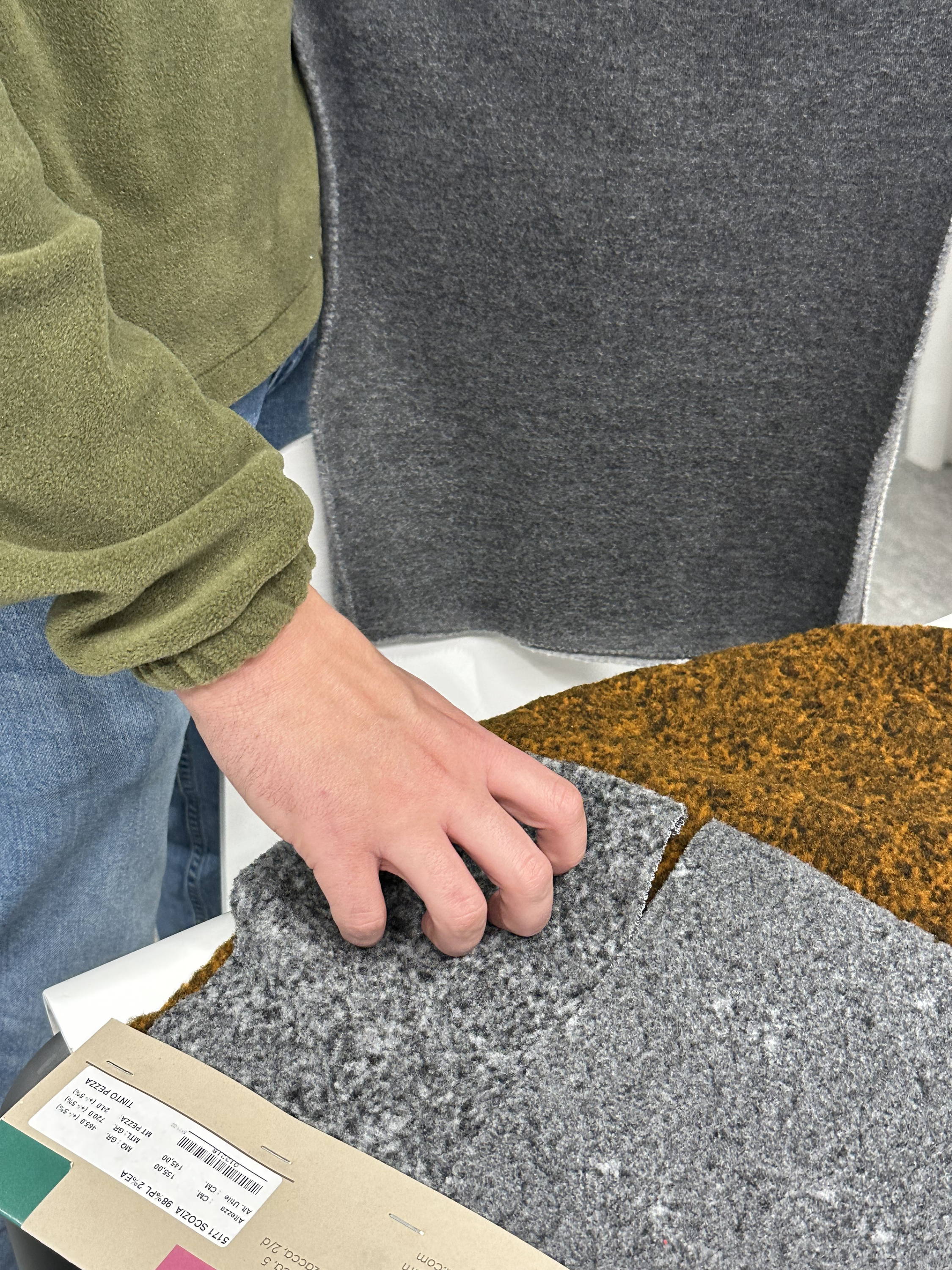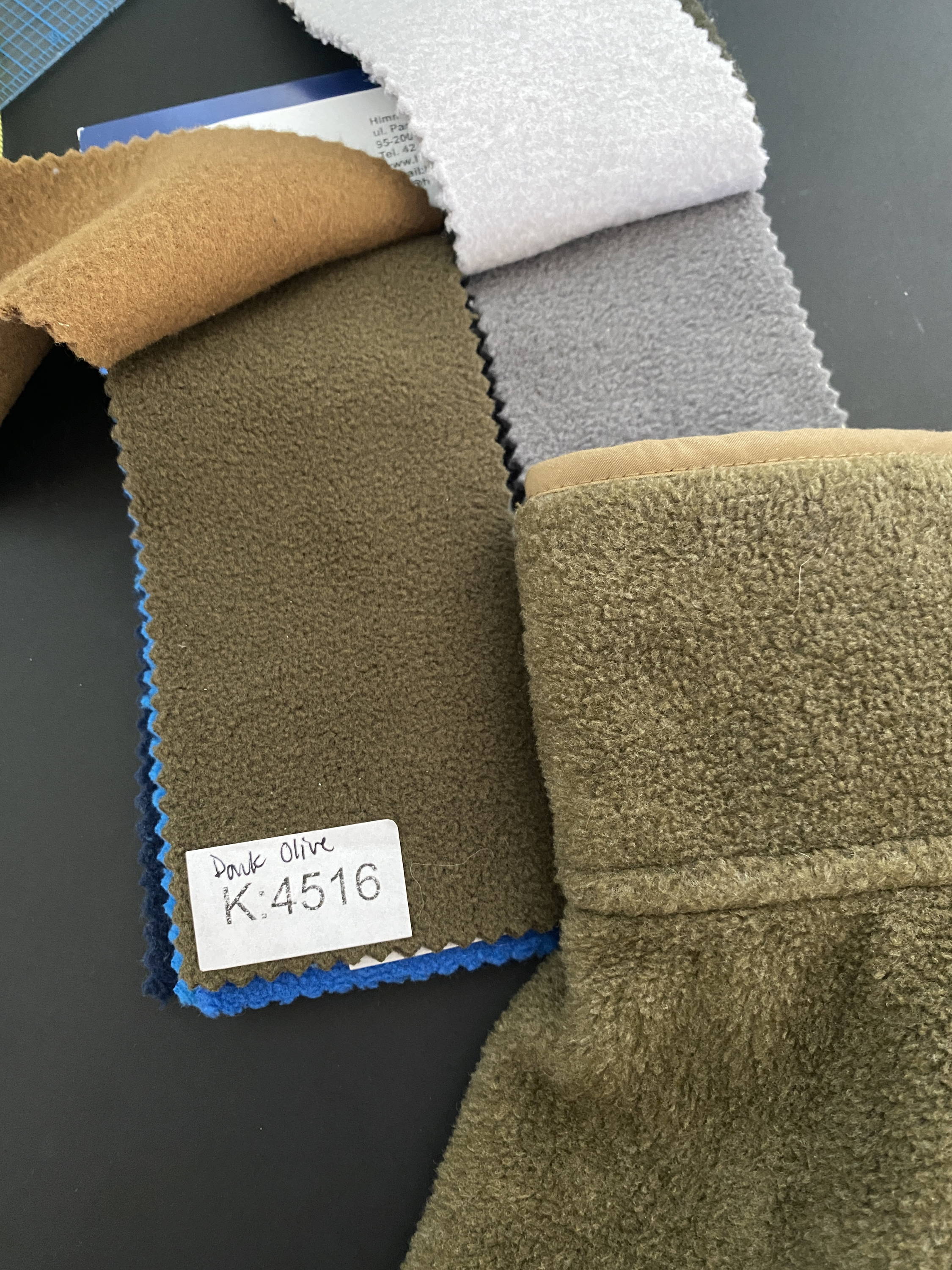 Some samples of the fleece material we looked at.
The material for our newest product, the fleece quarter-zip, was tested by those who we hold in the highest regard – Ukrainian soldiers fighting against the russian invaders. In the fall of 2022, we produced fleece quarter-zips and donated all of them to the Ukrainian defenders during our Winter is Coming campaign. The fleece material we chose stands out for its unique construction, a robust "military spec" fleece made through a specialized technique of shearing and scratching the stitches within the knitting weave. This particular method results in exceptional heat retention properties, ensuring warmth in the most demanding conditions. Moreover, the material's dense and compact composition doesn't compromise its breathability. In contrast to wool, polyester fleece remains impervious to water absorption, guaranteeing rapid drying – a vital feature in light of the challenging conditions faced by Ukrainian soldiers on a daily basis. Our team took in their feedback, incorporated it into our design and production process, and refined the quarter-zip to the highest standards of excellence.
In the next blog post, we'll open up about the challenges we faced during production in Ukraine, shedding light on the journey that brought these exceptional garments to life. Stay tuned for an inside look at our dedication and commitment to quality.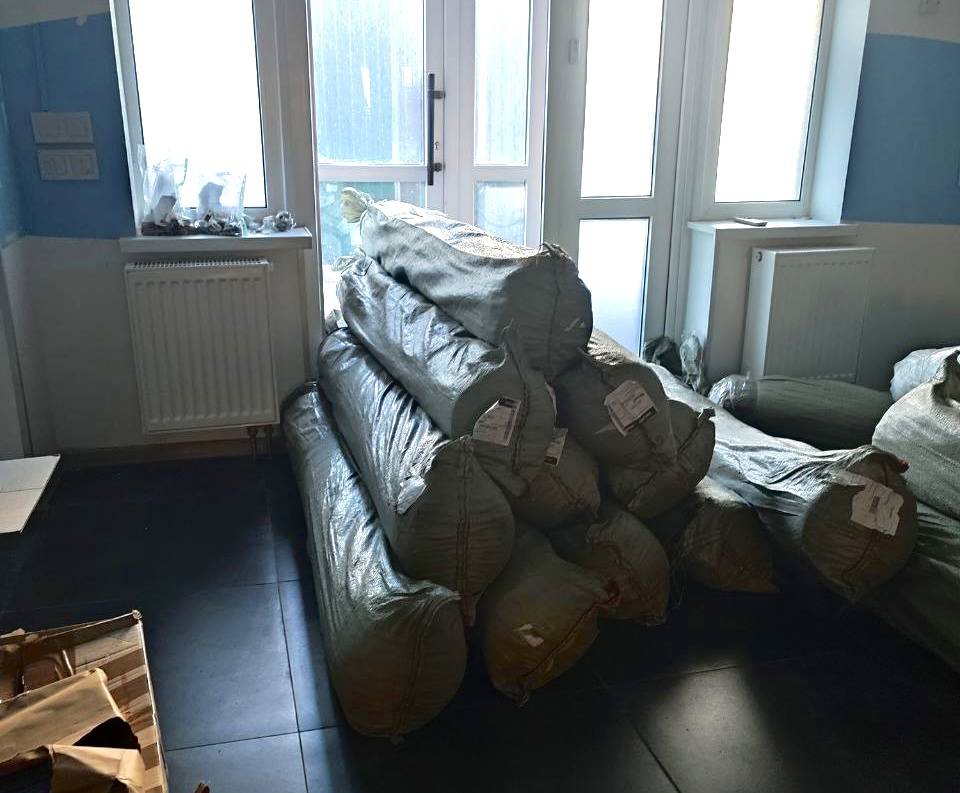 Rolls of fabric in our Kyiv office.
---
---