The Story of Becoming a Cook in the Ukrainian Army + Frontline Borsch Recipe
In a compelling interview with Oleksii Vykhrenko, known by his callsign "Yogurt," a cook of the 47th Separate Mechanised Brigade Magura, we delve into the profound commitment and unwavering dedication that drive him to prepare meals for the Ukrainian Armed Forces. Never having held a professional chef's title, Yogurt's journey was ignited by Valeriy Markus, a Ukrainian activist and soldier with a vision to create a modern assault battalion. Inspired by this mission, Yogurt recognized his own calling to provide nourishment for those on the frontline, who tirelessly work towards Ukraine's victory. His role in the brigade is pivotal, and he discusses the challenging working conditions he faces, servicemen's favorite dishes, and even shares his signature borsch recipe. This interview offers a glimpse into the solemn responsibility Yogurt shoulders, as he ensures that the soldiers are provided with timely, nutritious, and morale-boosting meals during their service to Ukraine.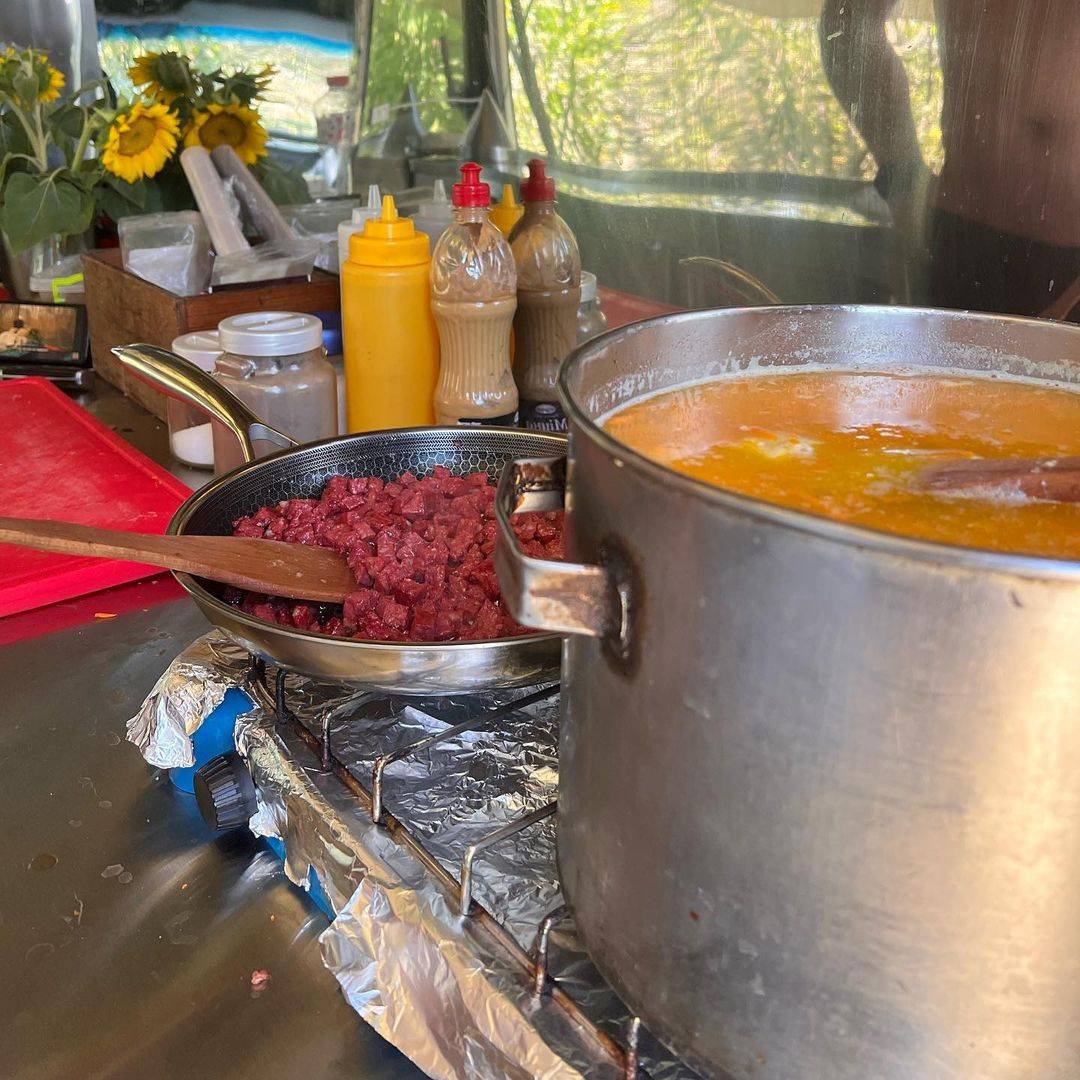 Photos from Oleksii's Instagram (@yogurt1982).
1. Tell us about yourself. Did you work in the food industry before becoming a chef in the Ukrainian Armed Forces? What inspired you to start cooking for the soldiers?
No, I've never worked as a chef. I've had some food-related projects, but I only cooked for myself, my family, and friends. Valeriy Markus, Ukrainian activist and a soldier, inspired me when he said he wanted to create a modern assault battalion, and I realized I wanted to feed those who are bringing our victory closer.
2. Can you describe your working conditions? How does the field kitchen operate?
The conditions are rapidly changing, so we have to adapt quickly. But many of the challenges we faced earlier in our work have been solved with the food truck we use now. We prepare nutritious breakfasts, lunches, and delicious dinners for our entire division. It's fairly simple, the kitchen has two large professional mobile gas stoves and a mobile paella pan that we work with on board. Inside, the kitchen is lined with food-grade stainless steel, and the furniture is also made of it, allowing us to maintain sanitary standards even in the middle of the forest or in the sunflower fields.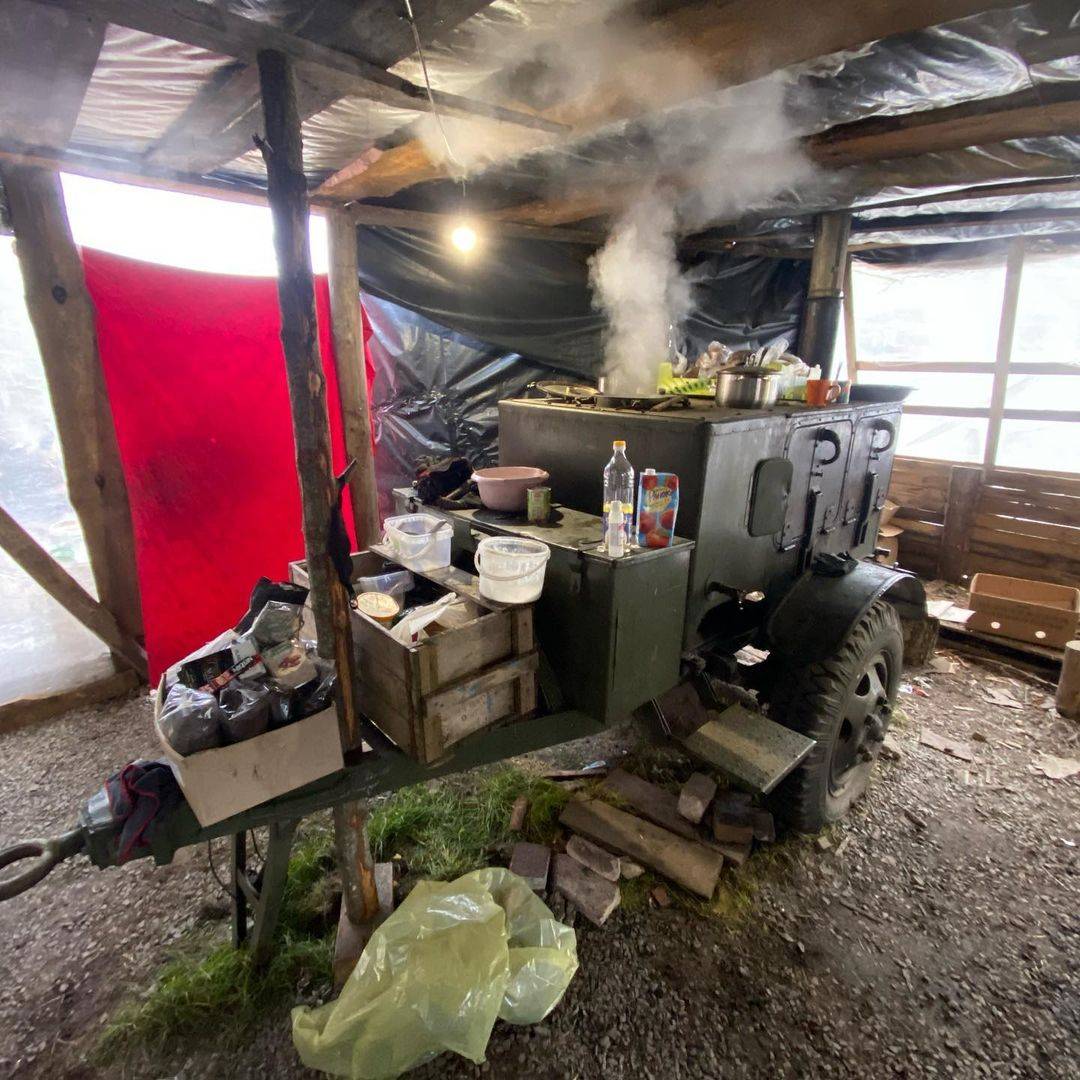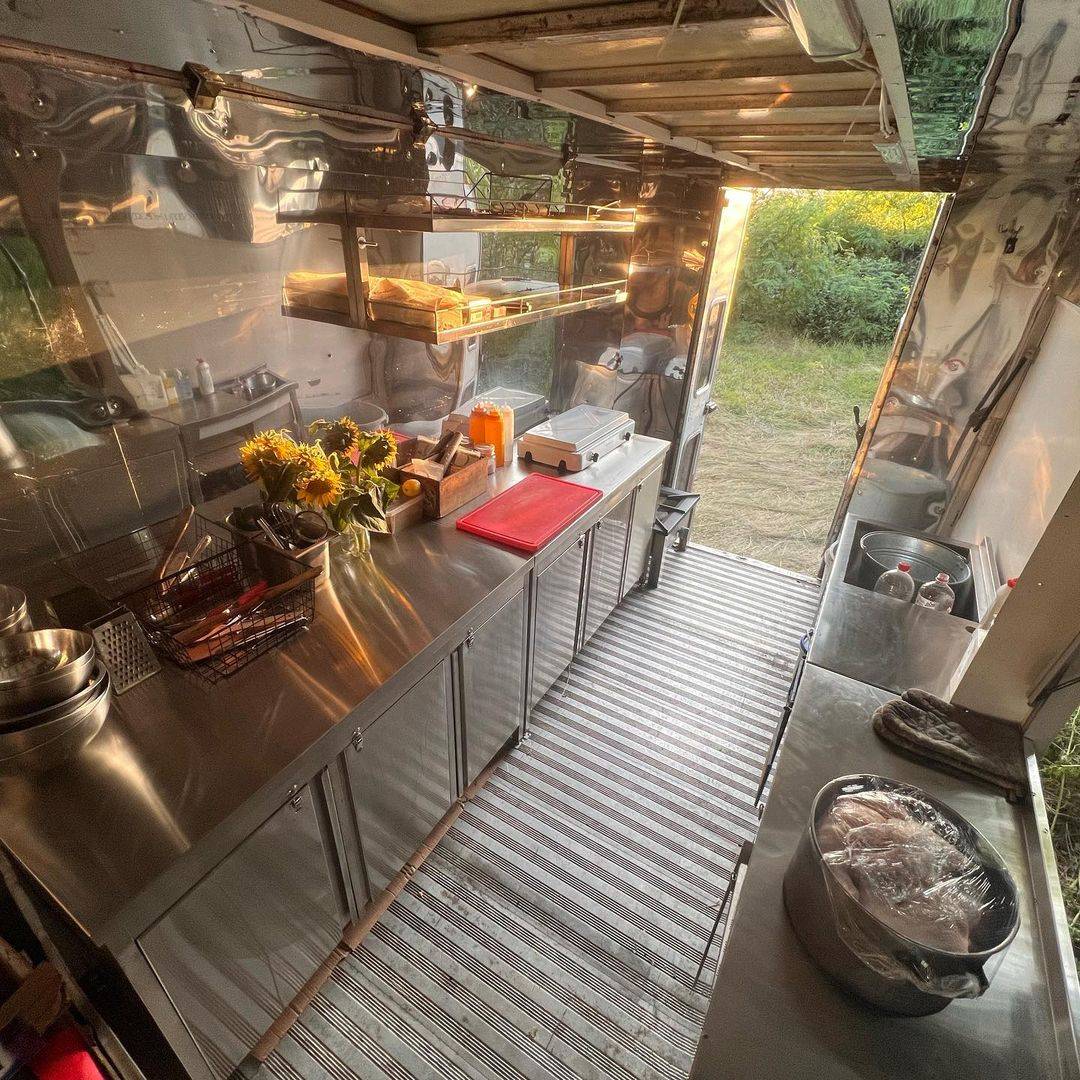 Photos from Oleksii's Instagram (@yogurt1982).
3. What dishes are most popular among servicemen? Both Ukrainian and foreign?
Our boys are up for anything, as long as it's delicious. They have a soft spot for borsch, solianka, mashed potatoes, and plov (pilaf). We even experimented with solianka, adding coconut milk for a Thai-inspired twist, and it was a hit with the guys. Although, I must say, Ivan, our division's distinguished food critic, wasn't too keen on the sweet twist in the soup.
4. Can you share a frontline cooking story that has left a strong impression on you?
The story unfolds every morning at 5AM when the chef on duty wakes up to make an ultimate potion of strength, bravery, and good vibes for the soldiers. You see, food in the army is like a secret dopamine factory.
So this story is about the determination of chefs who cook for the soldiers. This story is rather short because there are only a few professional chefs in the army. If you haven't yet figured out how you can help the army, then join us!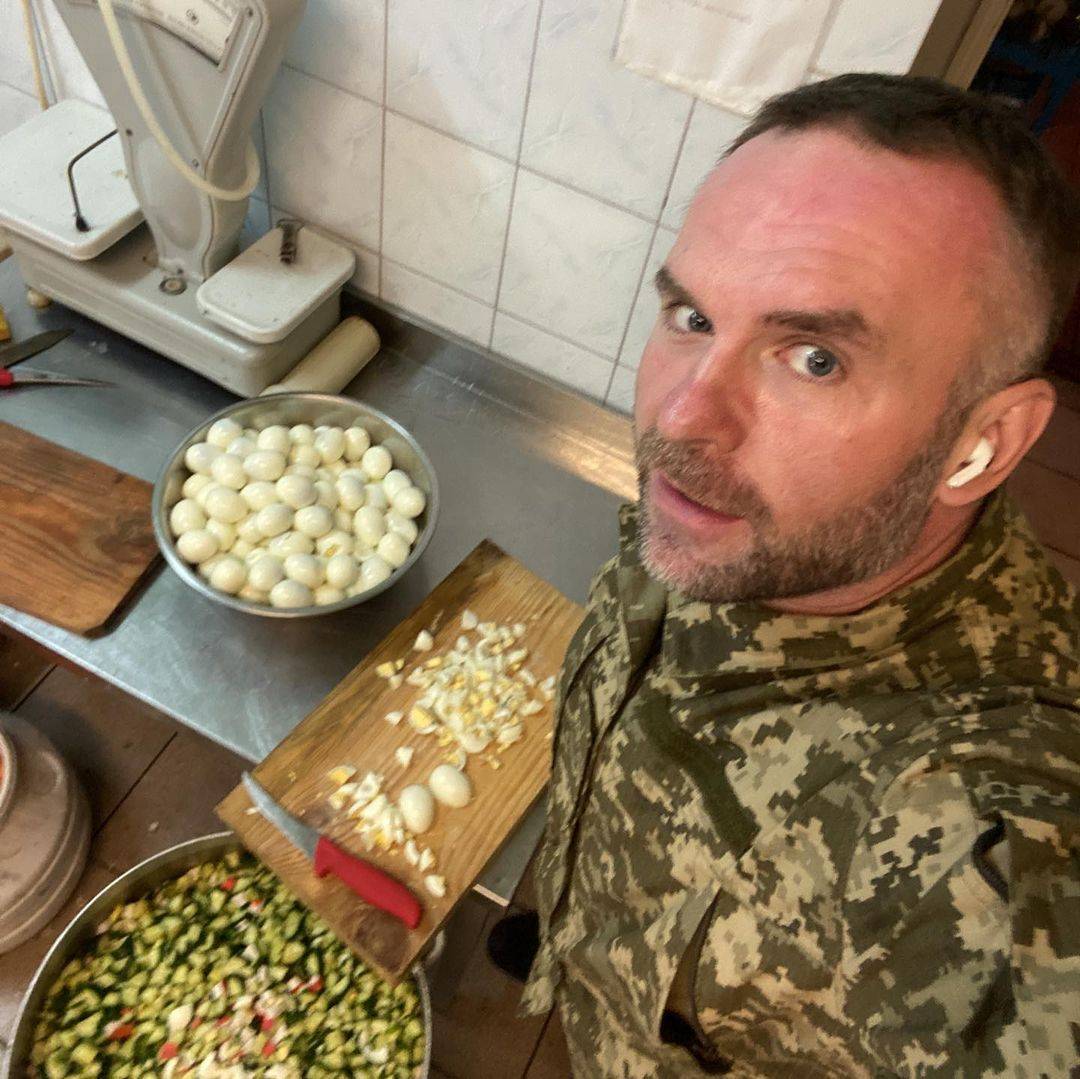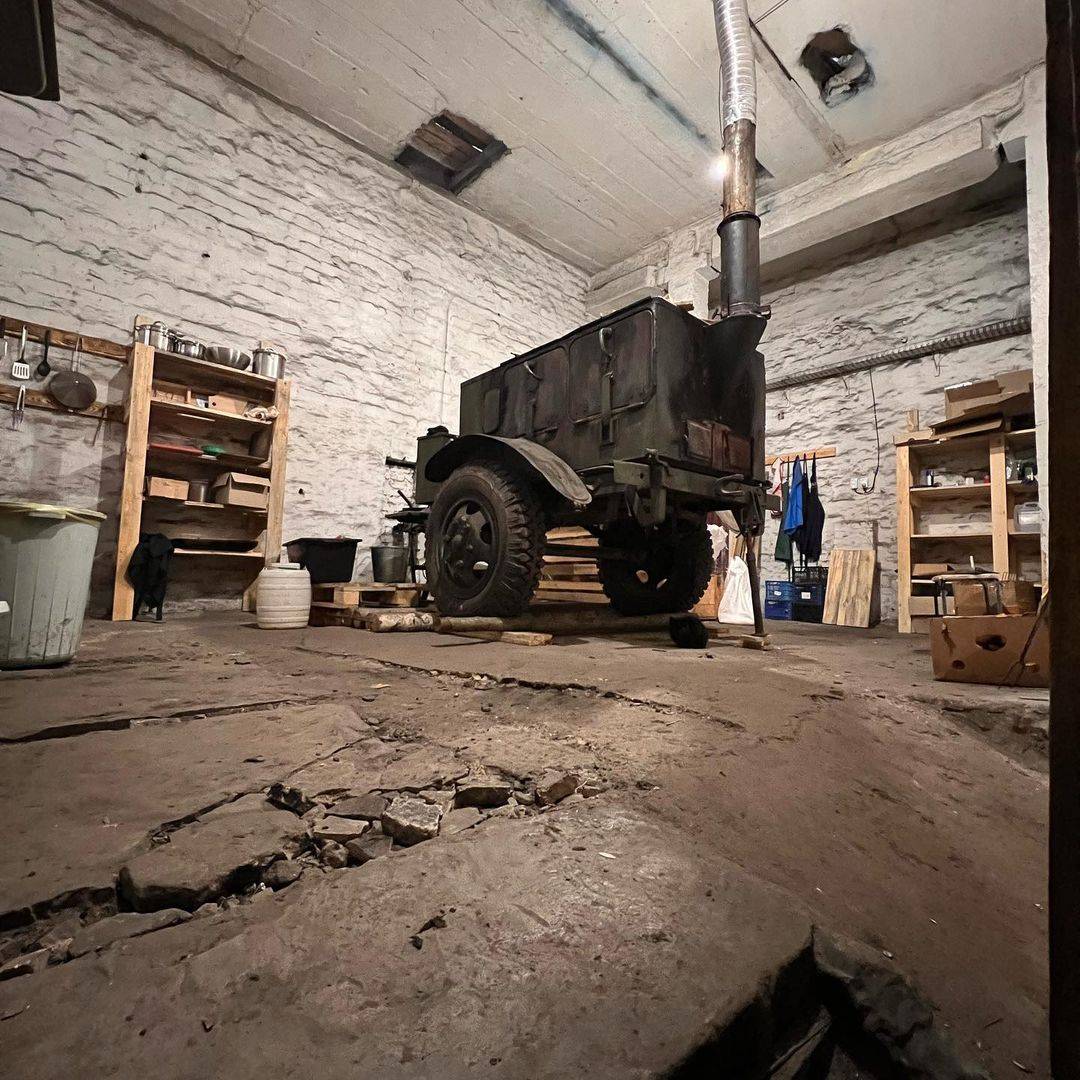 Photos from Oleksii's Instagram (@yogurt1982).
5. What's your all-time favorite dish? Can you share the recipe?
I like everything that tastes good, has a unique texture, aroma and color. I often judge whether something tastes good by how it looks and what its texture like. That's why I'm head over heels for meats sizzling over an open flame, crisp fresh veggies and fruits. I'm more than happy to share all my recipes because I firmly believe that every guy in the Ukrainian Armed Forces should enjoy timely, flavorful, and nourishing meals.
7. Can you share your signature Borsch recipe?
Ingredients:
2 litres (68 ounces) of water
0.5 kg (1.1 lb) of meat for broth
4 medium-sized potatoes
1 little beetroot
1 carrot
3 medium onions
0.3 kg (0.66 lb) of cabbage
0.5 litres (16 ounces) of homemade tomato juice
½ lemon
salt, bay leaf, greens
100 grams (0.22 lb) of pig lard
5 cloves of garlic
Process:
I start by getting some pork ribs or pork and simmer it on low heat, adding whole onions and carrots to create a veggie-meat broth. Meanwhile, I'm sizzling finely diced onions in salo (pig lard) over high heat with until it turns golden, and toss in some grated carrots.
Then I add finely chopped beetroot to kickstart the borscht party.
Once everything has sautéed enough and is looking good, I add in some tomato or homemade adjika (Georgian spicy dip made of peppers, tomatoes, carrots, apples and garlic), followed by a dash of lemon juice or vinegar, a smudge of sugar, and a pinch of salt. I give it all a sauté for 2 minutes. While that's sizzling away, I finely chop the cabbage.
I remove veggies from the broth and toss in some potatoes, letting them cook for 35 minutes while I tidy up. When I'm back, I'm sizzling salo with garlic, and that goes right into the broth along with the cabbage and tomato sauté. Then, I crank up the heat, let it all boil for one minute, and turn it off. In half an hour, voilà, you've got yourself a mouthwatering Pavlohrad borscht. And, of course, you can serve it up with some salo, green onions, and sour cream, if that's your jam. Enjoy!
---
---